International Business Partners as of August 12, 2020
ZIRCAR Ceramics, Inc. enjoys supporting customers all around the globe. Meeting as many of our International Customers as is possible has always been a corporate objective. The company has solid working relationships with a number of Representative and Distributors in several countries and markets outside the United States. These partners are listed below. We all remain ready to serve you.  Thank You.

Australia
Manufacturer's Representative/Distributor
Ceramic Oxide Fabricators (Aust) Pty Ltd
83 Wood Street
California Gully, Australia VIC 3556
Tel: +61 3 5446 8151
e-mail: ceramics@cof.com.au

Brazil
Murilo Signoreli, Manufacturer's Representative/Distributor
Allebras Isolantes Térmicos e Refratários Ltda.
Av. Montreal 565 – Jardim Canada
Nova Lima – MG – Brazil – 34.007-720
Tel: + 55 31 3786 9950
Mobile: + 55 31 98488 7266
email: murilo.signorelli@allebras.com.br

Bulgaria Aluminum Industry
Emrah Guven Dadak, Sales Director, Manufacturer's Representative/Distributor
BDM BİLGİNOGLU DOKUM MALZEMELERi SAN. ve TiC. LTD. STi.
İkitelli OSB Mah. Fatih Sanayi Sitesi 7B Blok No:2 Başakşehir – Istanbul, Turkey
Tel: +90 212 612 55 45  Dahili/Int: 2500
Fax +90 212 612 65 85
Mobile: +90 530 584 49 75
e-mail: egd@bdmbilginogludokum.com.tr

Canada, Eastern (Province of Ontario and East)
Michel Goulet , Manufacturer's Representative.
Graphite Plus
105 St. Andrew Ave
Beaconsfield (Montreal), Quebec, Canada H9W 4Y7
Tel: +1 845 713 0952
e-mail: michel.goulet@graphiteplus.ca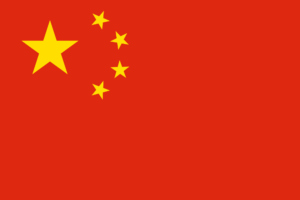 China
Currently, we are supporting China through our headquarters in Florida, NY.  Please direct your inquiries to our Sales Department.
ZIRCAR Ceramics, Inc.
Sales Department
100 N. Main St.
Florida, NY 10921 USA
Tel: +1 (845) 651-6600
e-mail: sales@zircarceramics.com

Greece Aluminum Industry
Emrah Guven Dadak, Sales Director, Manufacturer's Representative/Distributor
BDM BİLGİNOGLU DOKUM MALZEMELERi SAN. ve TiC. LTD. STi.
İkitelli OSB Mah. Fatih Sanayi Sitesi 7B Blok No:2 Başakşehir – Istanbul, Turkey
Tel: +90 212 612 55 45  Dahili/Int: 2500
Fax +90 212 612 65 85
Mobile: +90 530 584 49 75
e-mail: egd@bdmbilginogludokum.com.tr

Israel
Kevin Issacson, Manufacturer's Representative/Distributor
Import Building & Trading Co. LTD.
20 Ha-Rakefet Street, PO Box 247
Hagor, Israel 4587000
Tel + 972 3 687 9901
e-mail: kevin@ibt.co.il

Japan
Toshihiro Nishi, Section Manager
Tomoe Engineering
Osaki Bright Core,
5-5-15, Kitashinagawa, Shinagawa-ku
Tokyo, Japan, 141-0001
Tel: +81 3 3442 5142
Fax: +81 3 3442 5175
e-mail: toshihiro.nishi@me.tomo-e.co.jp

Turkey Aluminum Industry
Emrah Guven Dadak, Sales Director, Manufacturer's Representative/Distributor
BDM BİLGİNOGLU DOKUM MALZEMELERi SAN. ve TiC. LTD. STi.
İkitelli OSB Mah. Fatih Sanayi Sitesi 7B Blok No:2 Başakşehir – Istanbul, Turkey
Tel: +90 212 612 55 45  Dahili/Int: 2500
Fax +90 212 612 65 85
Mobile: +90 530 584 49 75
e-mail: egd@bdmbilginogludokum.com.tr